Our Top Five Stainless Steel Herb Grinder Picks | Odin Grinders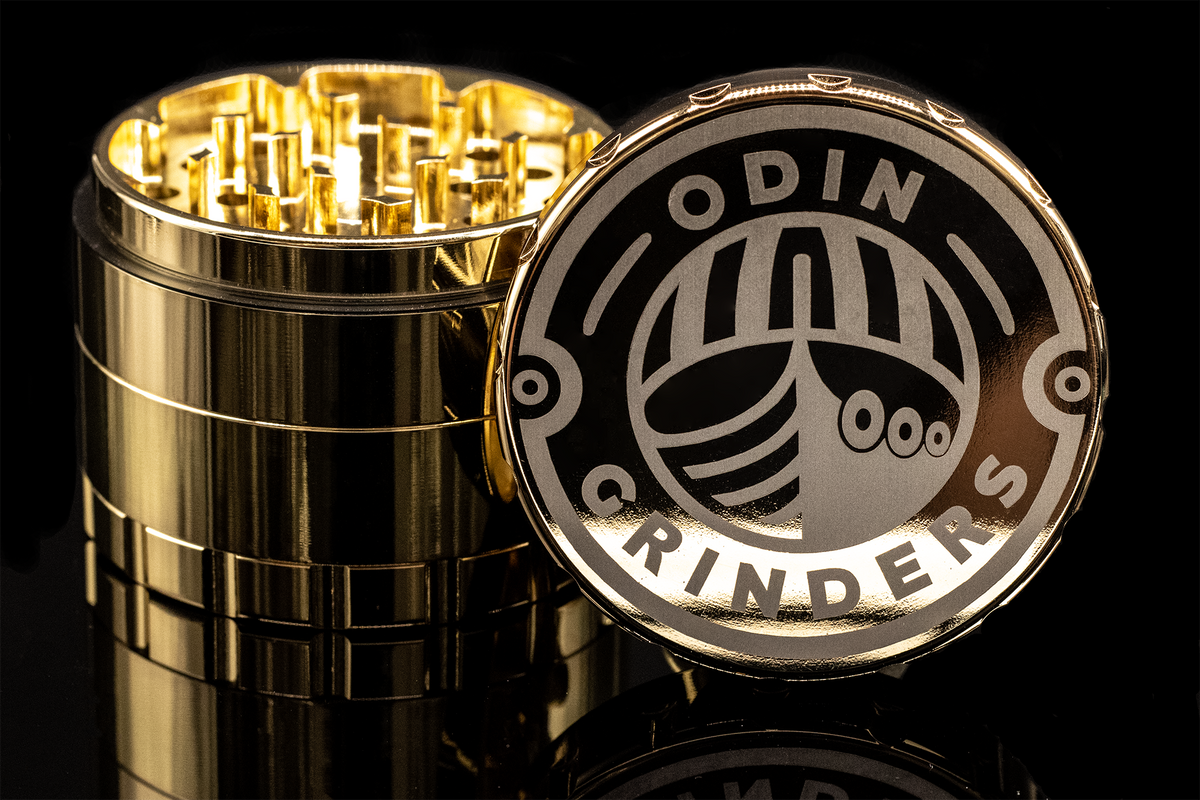 Searching for the best stainless steel herb grinders for cannabis? Look no further! A quality grinder is key to enjoying your herb to the maximum. Here are some of the best grinders on the market.
Odin makes high-quality stainless steel grinders that come in attractive colors including chrome, gold, and matte black. These four-piece grinders are made with 304 medical-grade stainless steel. The sturdy design is made to last many years. The lid has ridges to help with grip and a strong neodymium magnet to keep it secured down. The razor-sharp teeth will grind your herbs to the perfect consistency.
These stainless steel grinders come in two, three, and four pieces, depending on your grinder needs. If you choose a four-piece grinder, it comes with a 100-micron kief screen. The screen can be removed to become a three-piece grinder. The ZAM grinders have the usual thread design with trapezoidal teeth to make grinding your cannabis easier. Stainless steel grinders will weigh more than cheap grinders to withstand corrosion, impact, and heat damage. 
Herb Ripper grinders are made from solid stainless steel. "The Ripper" comes in three sizes to fit your grinding needs: 1.5",2", and 2.5". Each grinder has a magnetic lid, sharp teeth, and a custom thread design. Four-piece grinders have a ball agitator to ease the process of sifting your herb through the screen. The Ripper is even dishwasher safe for your convenience!  
Evolf grinders come in different sizes in two, three, or four-piece options. These grinders have helpful features such as a magnetic lid and hand grips on the lid. The neodymium magnet lid helps prevent the spilling of any herbs in the grinder. The pyramid-shaped teeth inside the grinder are made of stainless steel for durability and longevity. Four-piece grinders come with a stainless steel scoop to pick up the filtered herbs. The design of the grinder makes it easy to clean and maintain.
Willy's Boomer stainless steel grinders are made of 304 medical-grade steel. The sharp teeth won't wear down anytime soon! Unlike aluminum grinders, which will eventually wear out, stainless steel is the safest way to grind your herbs. Wacky Willy makes a two-piece grinder that provides a straightforward grinding experience. The lid does not have a magnetized center to keep the lid on, but it does way more than other stainless steel grinders. Boomer grinders are heavy and high-quality. A natural brushed design on the lid makes the grinder stand out a little more than plain stainless steel grinders. 
If you're looking for a long-lasting stainless steel grinder, check out any of these brands to see what fits your lifestyle best. 
|
Posted on October 19 2022